LondonAthens
+30 21 0 428 5580
STEEPED IN MARITIME HISTORY, THE
COMPANY HAVE BEEN PROVIDING THE BEST
ADVICE & SERVICE FOR OVER 80 YEARS
WE ARE IMMENSELY PROUD OF OUR FAMILY HERITAGE.
From the company's humble beginnings, the Lyras family have continued, generation after generation, to work tirelessly to create a business built on trust, recommendation and strong family values.
We continue to serve our clients with the attention they deserve. Please have a look at our timeline below to see a snippet of our history and two find out more about the foundations from which the company was born.
PROVIDING THE BEST ADVICE & SERVICE FOR OVER 80 YEARS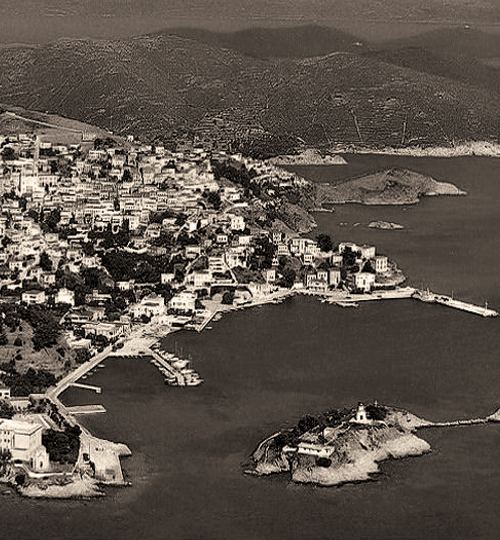 1850
Markos J. Lyras I is born in Oinoussia, Greece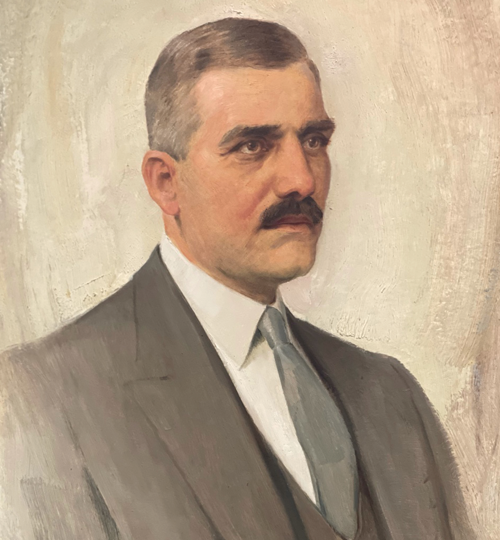 1880
1880-1925: During this time, Captain Markos J. Lyras serves as Master on a number of vessels. He also owns shares in some of these ships, such as the barque bestia 'Themis' (1905). His son John M. Lyras I continues the family tradition and also becomes a captain. However, Captain John M. Lyras falls victim to the Spanish flu that strikes Europe at the time and kills over 60 million people (5% of the world's population). Although John recovers, his health remains frail. The family, including his sons Markos and Costas, dedicate all their time and money to aid his health. They even move to Marousi, at the time seen as a countryside town outside Athens, in order to provide fresh air and a supportive environment for John to gain strength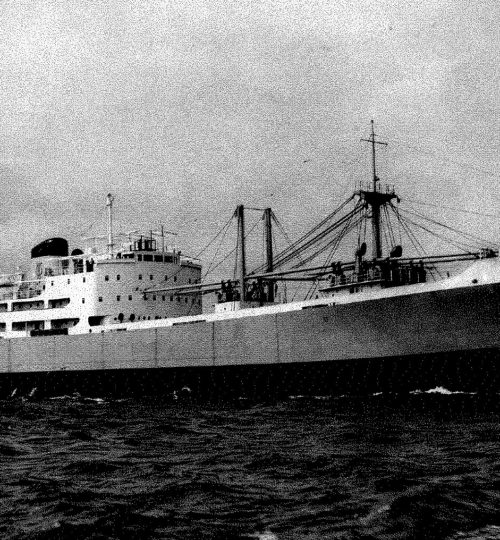 1926
1926: Despite the family's attempts, John M. Lyras I dies at the age of 46 from tuberculosis. His first-born son, Markos J. Lyras II decides to study law rather than entering the shipping business in order to better support his family
1928: Markos J. Lyras completes his Law degree in Athens, Greece. He then practices law at a local law firm
1930
1930: Markos J. Lyras decides to move to London and change profession. His family history in the shipping industry leads him to change his mind. He begins working for a London-based ship-broking firm. At the time, his brother Costas J. Lyras is travelling at sea to gain experience
1936: Markos J. Lyras and Costas J. Lyras establish 'Lyras Limited'
1937: Very soon after, they are joined by their cousins George N. Lyras and Costas M. Lemos. With this new partnership in place, they rename the company 'Lyras and Lemos Bros Ltd'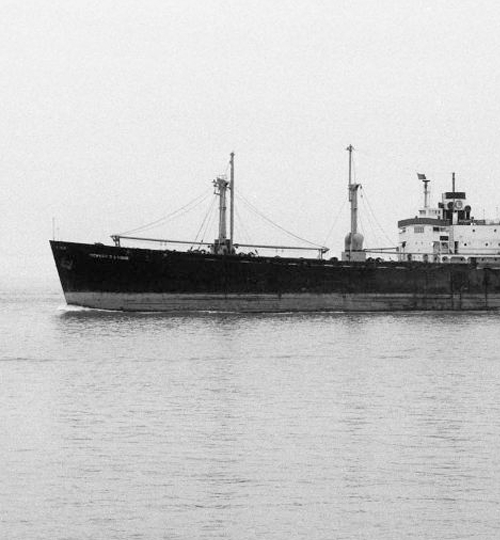 WW2
1938-1945: During World war 2 most of the company's fleet was destroyed.
1941: During World War II, Costas M. Lemos and George Lyras establish an office in New York City, USA
1947: The US government sold one of the Liberties ships, ~Richard D Lyons~, to the company. This was the beginning of the rebuilding of the companies fleet.
1950: Lyras and Lemos decide to split the company. Costas M. Lemos forms 'CM Lemos' (based in NY), while the other three rename the company 'Lyras Bros Ltd.' and remain in London
1936-1952: During this period, the company is focused on the management and ownership of second-hand vessels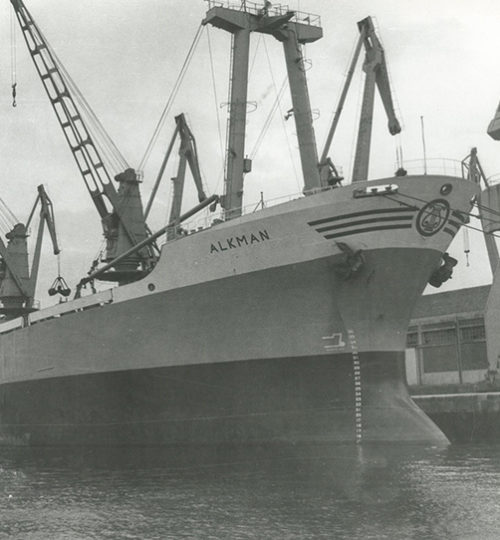 1952
1952: Markos J. Lyras was a strong advocate of newbuildings. From 1952 the company continuously commissions and builds vessels in Great Britain, Germany and Yugoslavia. In 1952, Lyras Bros Ltd takes delivery of their first newbuilding in Glasgow, an 18,000 dwt tanker that they name 'Nicolas'. The 'Nicolas' is the first ever newbuilding order by an Oinoussian shipping company and, for a short time, the largest
1955: The company builds another tanker, named 'George Lyras'. She is later renamed 'The Apple Leaf' and long-term chartered to the British Navy
1955-1960: Lyras Bros Ltd moves their newbuilding program to West Germany. They build multiple vessels at Howaldtswerke, in Kiel and Hamburg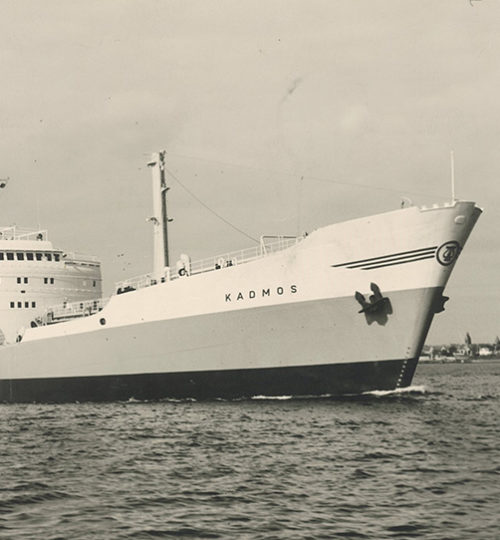 1969
1969: The British Labour Government at the time had introduced a financing scheme to promote exports. In conjunction with their close friends Fafalios Ltd, Lyras Bros Ltd builds 12 vessels in Sunderland, UK. The first of these newbuildings is the Iktinos, in 1969, at Pallion Shipyard
1973: John M. Lyras II (son of Markos J. Lyras) joins the company, along with his cousin John C. Lyras (son of Costas Lyras). They had both graduated from East-Anglia University, UK. John C's brother Dimitri also joins the company later
1981
The Company's founder Markos J. Lyras II dies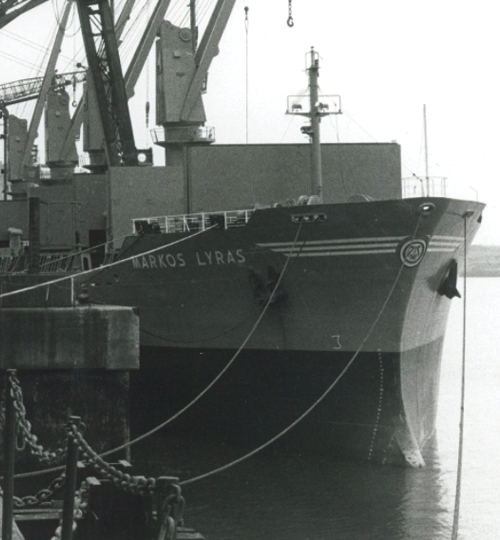 1983
1983: The 'Markos Lyras' (1983) and the 'George Lyras' (1984) are the last 2 vessels built by Lyras Bros Ltd in the UK. The 'Markos Lyras' is named in honour of the company's founder
1989-1991: Lyras Bros Ltd purchases the OBO 'Orpheus' (50,000 dwt) and the OBO 'Pindar' (54,000 dwt). These OBO's can trade both dry and wet, so they provide the company with a way to re-enter the tanker market
1994: Paul Hadjilias joins the company as 'Head of Chartering'. Due to his vast experience in tanker chartering, he is important to the company's move into the tanker market. The recent acquisitions of OBO's were also under his guidance prior to his joining Lyras Maritime Ltd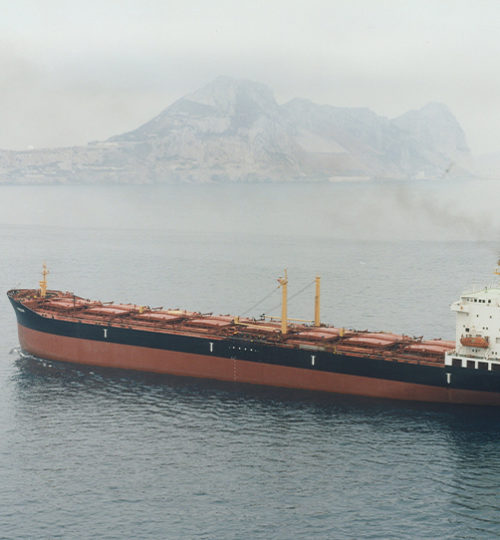 1995
1995: Lyras Bros Ltd splits into two companies. John M changes the name of the existing company to Lyras Maritime Ltd, whilst John C and Dimitri form Lyras Shipping Ltd
1996: Orpheus Marine Transport Company (OMTC) is formed, as a ship-management company working out of Piraeus, Greece. This is due to the split of the old Piraeus-based ship-management company, Granicos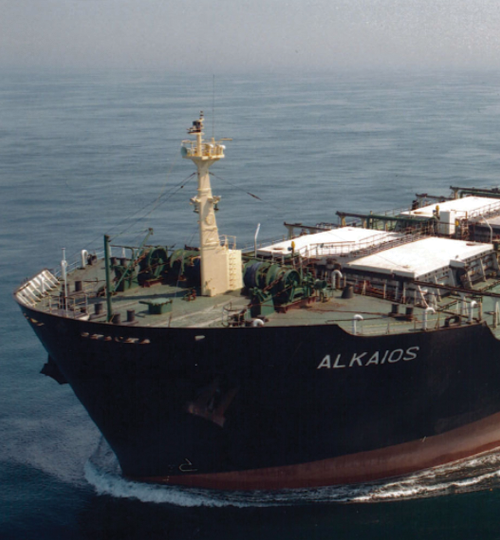 2004
2004: Lyras Maritime Ltd joins in partnership with Dorian Hellas to build a ULCC at Hyundai Heavy Industries (HHI) main yard, South Korea. The vessel is to be named 'Chrysanthemum' (319,000 dwt), however she is then sold prior to delivery due to the exceptionally strong S&P market reflecting a significant return on investment
2006-2009: The company decides to sell its older tonnage and capitalise on the record-high Dry-Bulk market. Of the four remaining vessels, the OBO 'Paean' (Blt 1984, 54500dwt), the OBO 'Pindar' (Blt 1984, 54500dwt) and the OBO 'Alkaios (1985, 66000dwt) are all sold. The only remaining vessel, the OBO 'Alkman' (1995, 66000dwt) is on a long-term time charter at record high rates. She is later sold in 2011 completing the sale of all older tonnage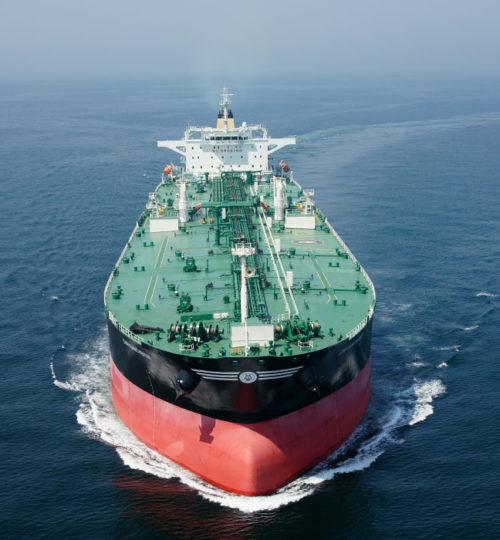 2008
2008: Markos J. Lyras III joins the company after gaining diverse industry experience in New York, USA. Markos is the third generation of the Lyras family to join the company
2009: The Long-Range 2 (LR2) coated Aframax Product Tanker, M/T 'Chrysanthemum' (105,000 dwt) is delivered at Hyundai Heavy Industries in March 2009. This represents the company's first solo newbuilding in over 20 years and the beginning of a dynamic fleet renewal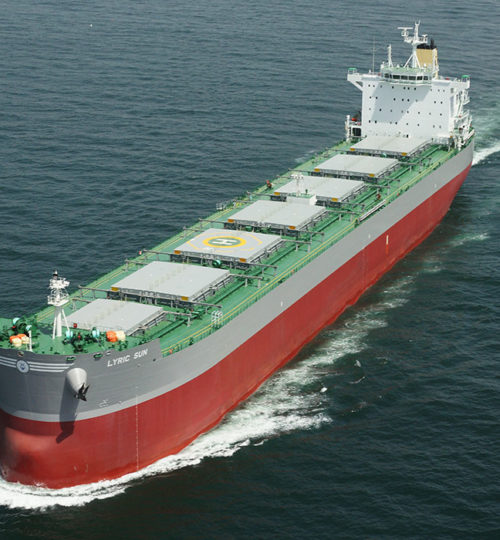 2010
2010: Lyras Maritime Ltd continues its fleet growth with the contracting of three Kamsarmaxes at Hyundai Heavy Industries. These are to be the first Kamsarmaxes ever built by Hyundai, showing a great mutual respect between the two companies
2011-2012: The M/V 'Lyric Sun' (82,000dwt) is delivered in May 2011 at HHI. She is the first Kamsarmax built by HHI. She is closely followed by the M/V 'Lyric Star' (June 2011) and the M/V 'Lyric Poet' (February 2011)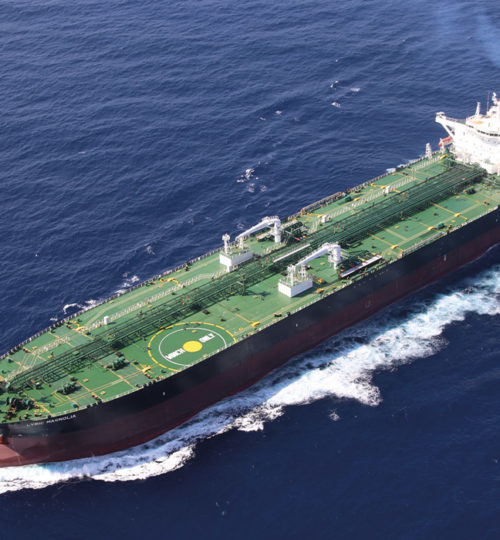 2013
2013: Lyras Maritime Ltd signs contracts to build three LR2 Aframax Product Tankers (114,000dwt) at Sungdong Yard, in South Korea. All three are to be delivered in 2016, with significant sums spent on extras and upgrades to ensure they involve the most advanced Eco-designs available
2015: The Kamsarmax 'Pinchat' is purchased from Swiss Marine and renamed the 'Lyric Harmony'. She has an electrically-assisted main engine, providing better performance to the benefit of charterers. As well as the company looking to take advantage of the weak secondhand market, the vessel is a sistership to LML's existing Kamsarmaxes and adds to their growing presence in the Dry-Bulk sector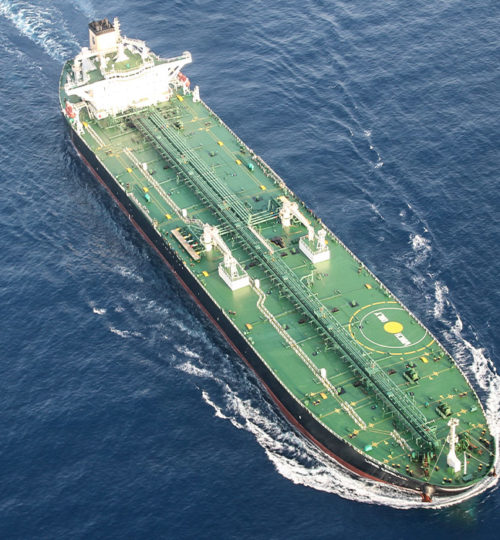 2016
2016 (Feb): The first of the Sungdong newbuildings, Hull number 3106, is renamed M/T Lyric Camellia and delivered to owners
2016 (July): Lyras Maritime Ltd. takes delivery of M/T Lyric Magnolia at Sungdong Shipyard, South Korea. She represents the third high-spec Korean built LR2 in the company's modern fleet